From party buffets to starters, sharing platters, veggie burgers and seafood, we've collected our favourite Christmas menu ideas to add some festive sparkle.
As this time of year is even busier than usual, all of these Paramount favourites are super speedy to serve. And if you're looking for ideas that can be easily prepared back-of-house with minimal skill required, read on!
MOZZARELLA BITES
52 X 38G  |  GLUTEN-FREE  |  VEGETARIAN
Our Mozzarella Bites are perfect for party, buffet and starter menus. Serve three as a starter with mixed leaves and a mandarin, sage and redcurrant drizzle. Finish with deep-fried sage leaves, redcurrants and a sprinkling of sea salt.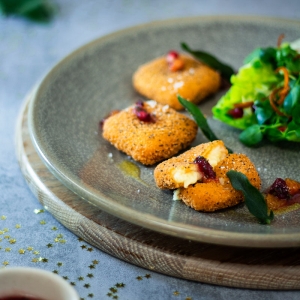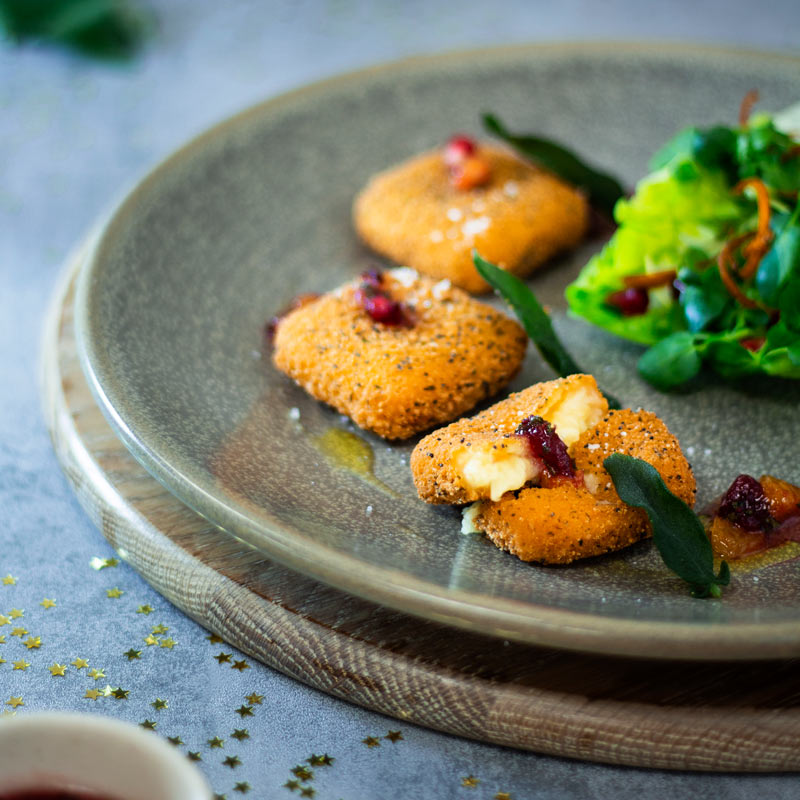 FLORENTINE FISHCAKE
24 X 114G  |  GLUTEN-FREE  |  MSC
Our Florentine Fishcake is perfect for festive menus, with a wonderfully indulgent cheddar cheese centre. Serve with rosemary sweet potato fries, Brussel sprout slaw and peppery watercress. Garnish with sprigs of deep-fried rosemary, wedges of lemon and cranberries.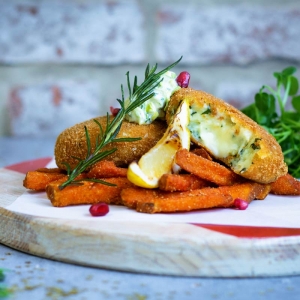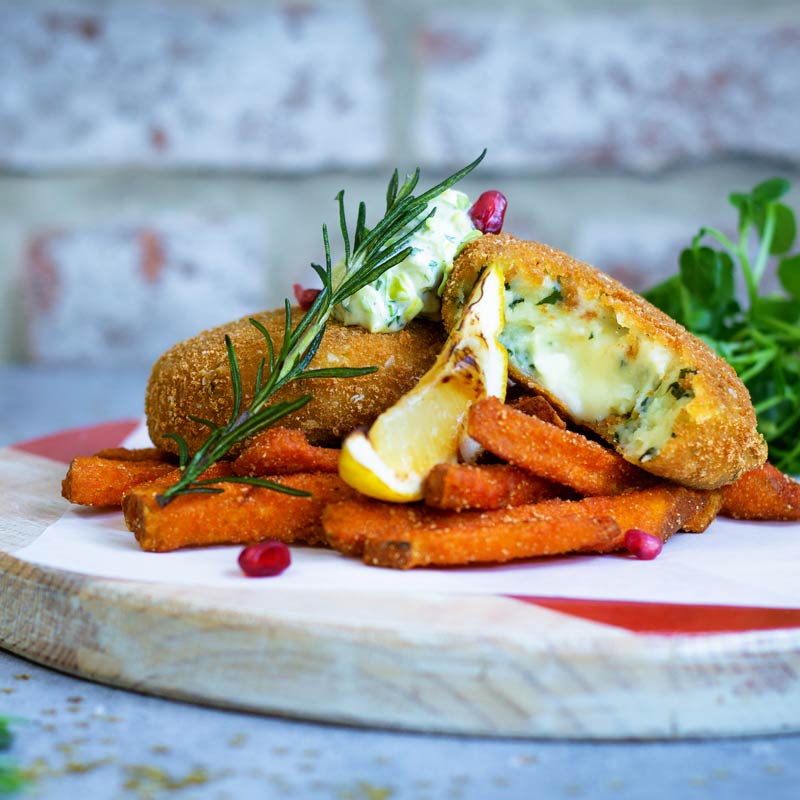 PEA & MINT FRITTERS
70 X 30G  |  GLUTEN-FREE  |  VEGAN
Serve with a dressed watercress salad, a sprinkling of vegan Greek-style cheese and vegan mayo finished with pomegranate jewels.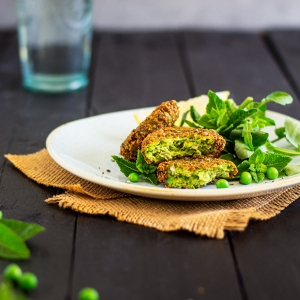 GLUTEN-FREE MSC COATED WHITEBAIT
18 X 454G  |  GLUTEN-FREE  |  MSC
Just add zesty orange segments, crunchy fried rosemary and orange peel. Finish with a sweet cranberry sauce dressing – quick to serve and incredibly tasty! Plus our whitebait range is now MSC certified – find out more here.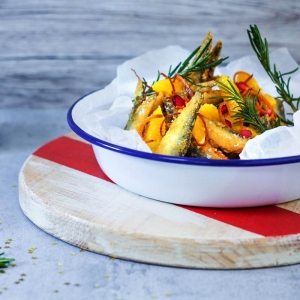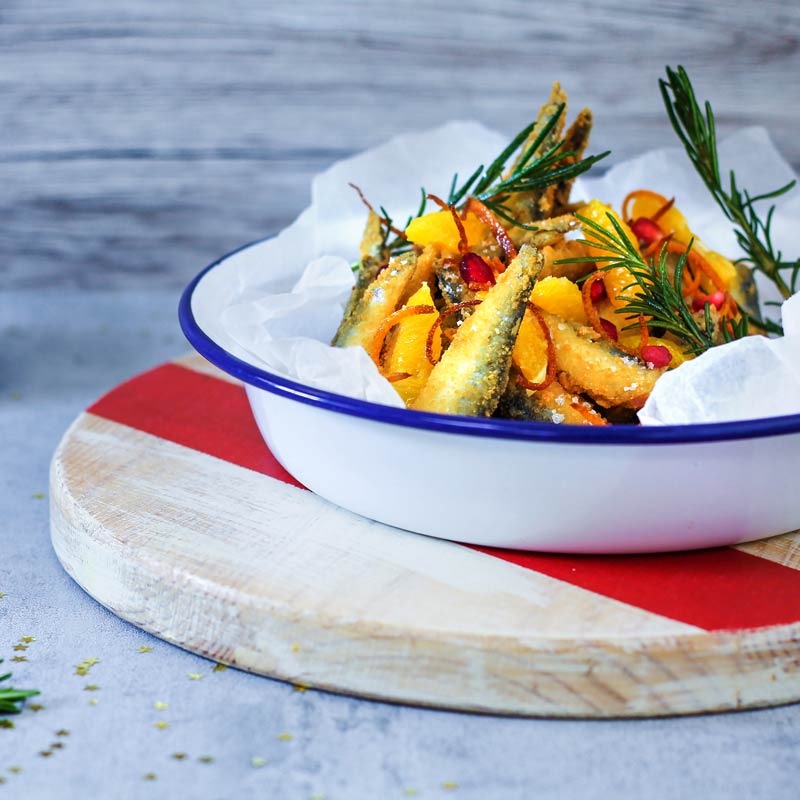 BUTTERNUT, GOAT'S CHEESE & BEET BURGER
20 X 115G  |  GLUTEN-FREE  |  VEGETARIAN
A delicious veggie option to impress your guests. Serve our Butternut, Goat's Cheese & Beet Burger on a bed of watercress topped with grilled goat's cheese and a spoonful of parsnip remoulade. Finish with deep-fried sage leaves, orange peel and sweet cranberry sauce.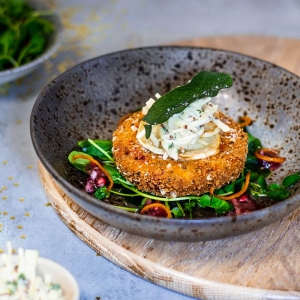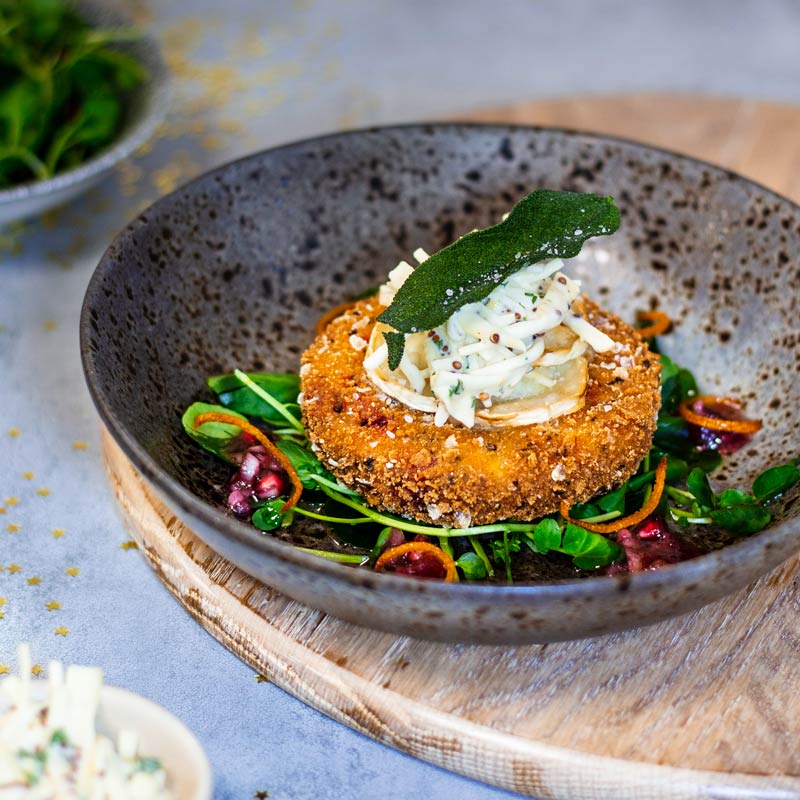 COQUILLE ST. JACQUES
10 X 200G  |  GLUTEN-FREE
The perfect starter to impress. Easy to prepare and perfect for party menus. Serve simply with wedges of lemon and watercress to garnish.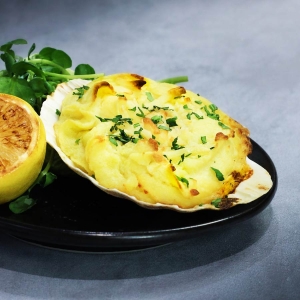 LUXURY VEGGIE BURGER
24 X 100G  |  GLUTEN-FREE  |  VEGAN
Try defrosting and remoulding our Luxury Veggie Burger, made with a blend of lightly spiced lentils and carrots, into bites. Serve with roasted carrots, baby parsnips and courgette ribbons. A brilliant accompaniment to any Christmas Roast, or as the main event for veggies and vegans.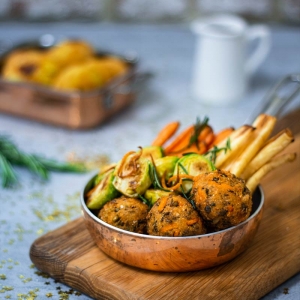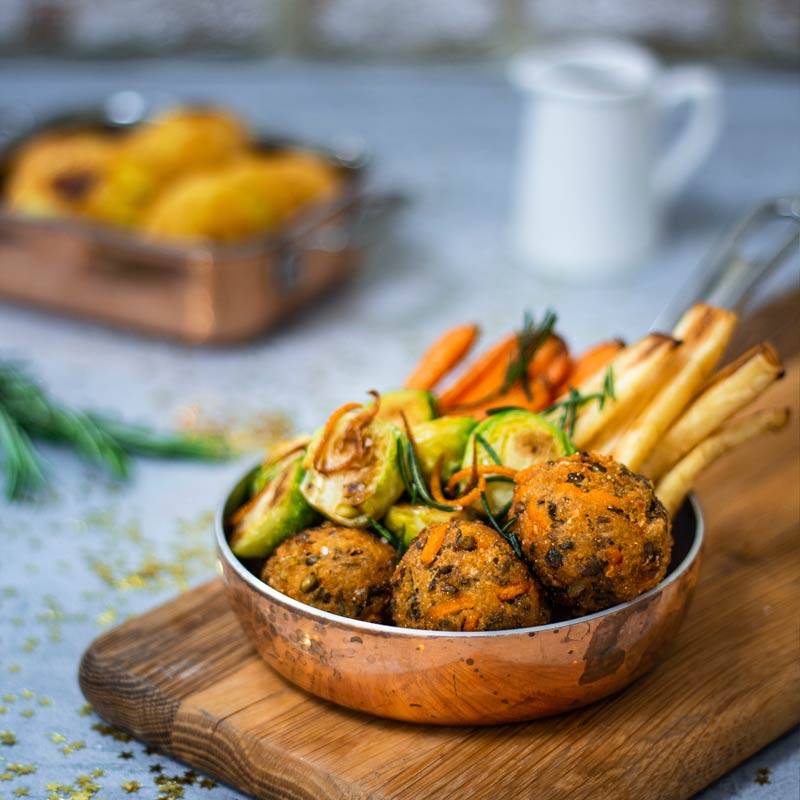 If these Christmas menu ideas have inspired you – let us know! We'd love to see your festive recipes using our products, just tag us on Instagram, Facebook or Twitter. And for more information on any of our products, to request a call from our sales team or other enquiries, contact us at [email protected].