OUR GLUTEN-FREE PRODUCTS
We create top quality gluten-free products across our range, including burgers, fishcakes, fritters, fish pies, mac 'n' cheese and more. Made using only the best gluten-free ingredients. So good, your customers won't be able to tell the difference.
For someone who is gluten-intolerant, eating out with friends and family isn't straightforward. Putting trust in other people to provide free-from food can cause concern.
Our gluten-free products are accredited by Coeliac UK, giving you peace of mind when providing free-from options. Most of our dishes have options to oven-bake, further helping to prevent cross-contamination. TOP TIP:
If you don't have space back of house for a separate gluten-free fryer, try oven-baking for products that are normally fried. This will help to prevent any cross-contamination from oil in your fryer
With 1 in 10 people following a gluten-free diet, ensuring your menu offers exciting dishes to tempt group bookings is key. Download our latest brochure and trends report to see our full range.
DID YOU KNOW?
All of our core range vegan products and fishcakes are now gluten-free. Get in touch with us below for more information.
Get in touch today to request a call from our sales team, or to find your nearest wholesaler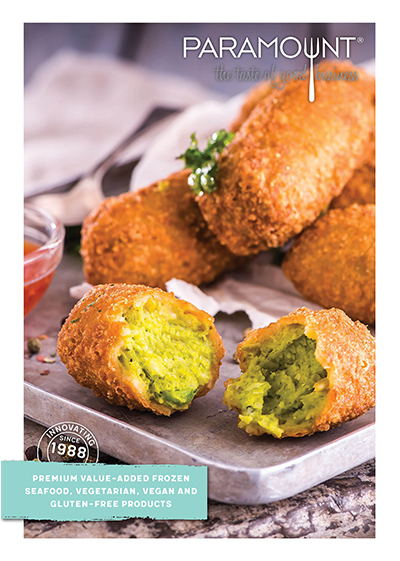 DOWNLOAD OUR BROCHURE
Stay ahead of your competition and make sure your menus are on trend.
Download our brochure for our latest trend watch report and full product guide.