REQUEST OUR LATEST ON TREND BROCHURE
How would you like to receive your brochure?
Tracking global trends is important when understanding how consumers are behaving now and what they may be doing in the future. We make it our business to be on top of these trends, changing our products and serving suggestions so you're On Trend too. Our product range is designed to make it easy for you to be a step ahead of your competition.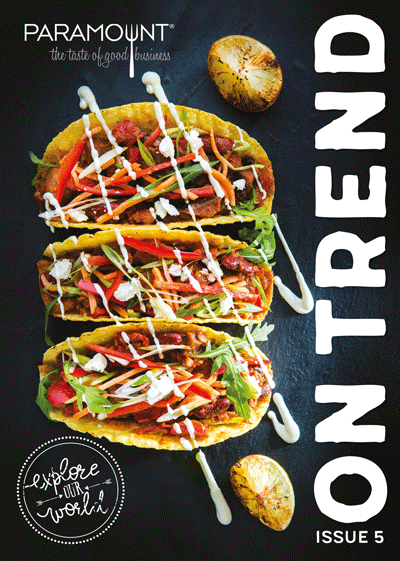 HOW TO UNSUBSCRIBE
Contact us on [email protected] or call us on +44 (0) 1626 837650
Click the 'unsubscribe' link at the bottom of the marketing email that you have received
We will process your request within 7 working days
PRIVACY NOTICE AND PRIVACY POLICY
Here at Paramount 21 we take your privacy seriously.
You have a choice about whether or not you wish to receive information from the marketing team, or whether we retain your personal data. We will respond to your requests/enquires on the basis of legitimate interest. We will only store your personal data and process it for the future on the basis of consent.
We may need to share your data with members of our company who live in countries outside of the EU in order to answer your query. We will ensure that your data will remain safe and such data handling outside of the EU will be held in compliance with the data protection laws of those countries. Your information will not be shared with any third party for marketing purposes outside of our company.
To read more about how we use and protect your data, please click here