Our Development Kitchen
We specialise in premium, added-value, frozen seafood and vegetarian products and today's fast-paced foodservice industry definitely keeps our chefs on their toes.
Each recipe is carefully crafted in our kitchens by our highly skilled, innovative and dedicated chefs who thrive on researching, creating, cooking, tasting and critiquing.
Using market insight we firmly have our finger on the pulse of flavours, ingredients, cuisine and lifestyle trends.
We develop to meet the market demands balanced with user needs – such as ease of back-of-house preparation and speed of service from freezer to table.
Our development chefs…
Constantly innovate
Push boundaries
Experiment with flavour
Never compromise on taste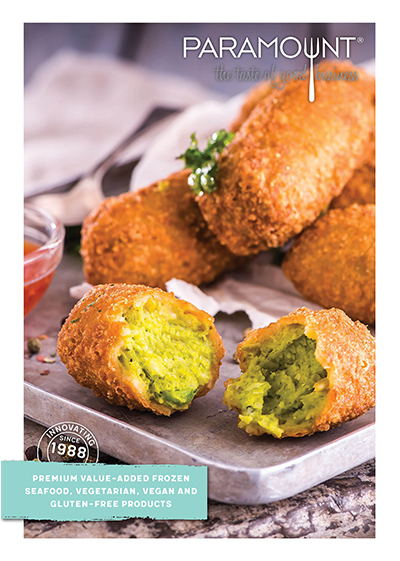 DOWNLOAD OUR BROCHURE
Stay ahead of your competition and make sure your menus are on trend.
Download our brochure for our latest trend watch report and full product guide.