OUR VEGAN PRODUCTS
Our show-stopping range of vegan products are perfect for your menus. From delicious burgers and main courses, to innovative and exciting starters, sides and sharers.
With more and more diners actively reducing their meat intake, it's never been more important to offer plant-based options that are packed with flavour.
Download our latest brochure and trends report to see our full range of delicious plant-based products, plus many more.
All our core-range vegan products are gluten-free, they're accredited by the Vegetarian Society, are certified by Coeliac UK and include: Coated & uncoated burgers

Customisable main courses

Melt-in-the-middle & sauce filled

Fritters, falafels & more…
STARTERS, SIDES & SHARERS
Paramount have a brilliant range of products perfect for starters, sides, sharers, tapas dishes and nibbles.
Simple to serve and quick to cook, no matter the skill level back of house, just serve with mixed leaves and your favourtie dip for the perfect starter in minutes. We love vegan lemon mayonnaise with our Pea & Mint Fritters and Chip Shop Bites, and sweet chilli dip with our Spicy Sweetcorn Fritters and falafels!
MAIN COURSES
We know space back-of-house is limited, that's why using a vegan base is a great way to save space and satisfy your vegan, veggie and meat-eating customers. Why not offer vegan products with the option to 'add' other proteins? Not only will you save on freezer space and prep time, you'll be able to keep menu items minimal and use proteins you already carry.
Add prawns, chicken, white fish or crispy pan-fried tofu to our Vegan Penang Curry
Use our Red Pepper, Bean & Aubergine Chilli as a traditional chilli with rice, as a topper for nachos or, as a filling for tacos
BURGERS
Our range of brilliant burgers are perfect for your plant-based menus. Plus, they're all gluten-free!
Burgers are still top dog when it comes to slots on menus and we've got plenty of delicious flavour combinations to keep your vegan, veggie and flexi customers coming back for more! From our super popular Aromatic Garden Burger, to our Sweet Butternut & Chickpea Burger and smoky BBQ Lentil & Mixed Seed Burger – we've got your burger menus covered!
Get in touch today to request a call from our sales team, or to find your nearest wholesaler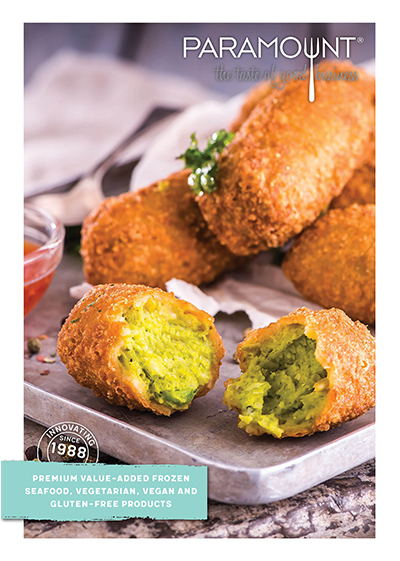 DOWNLOAD OUR BROCHURE
Stay ahead of your competition and make sure your menus are on trend.
Download our brochure for our latest trend watch report and full product guide.