Do you know what your customers are looking for from their next meal out or takeaway in 2023? For our top four trends in hospitality this year, and irresistible products for staying ahead of the curve, read on.
1. SUPER SIDES!

Premium sides are skyrocketing in popularity this year, helping restaurants to offer diners a moment of indulgence without breaking the bank.
Our Gluten-Free Mac & Cheese Bake is the perfect vegetarian base for luxurious side dishes: add a drizzle of truffle oil, fresh lobster, or a Spanish chorizo crumb for a premium twist.
2. RETRO REVOLUTION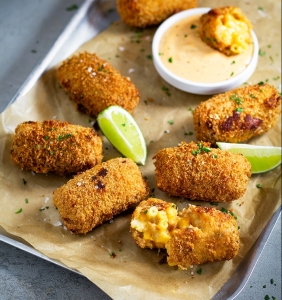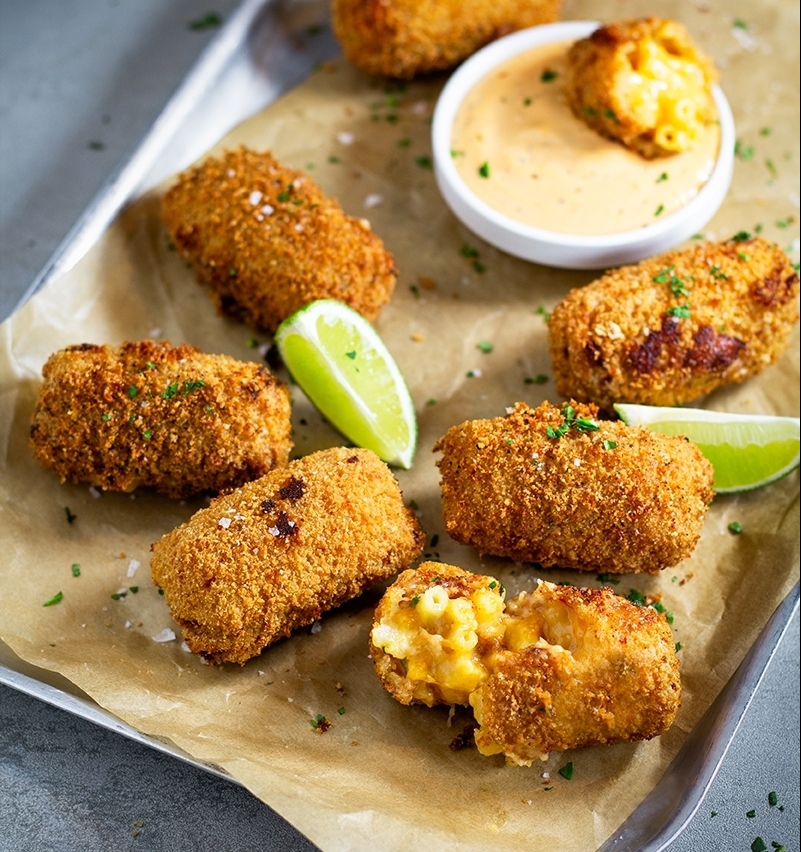 From arctic rolls to black forest gateau, retro desserts are back in fashion this year. But the hospitality industry is also seeing nostalgia for classic comfort foods in savoury categories too (Lumina Intelligence Menu Tracker Tool October 2022).
Tap into this trend with our Mac & Cheese Croquettes – serve in a red and white striped sharing bucket with a trio of classic dips: we love ketchup, mayo and BBQ!
3. MENU MANAGEMENT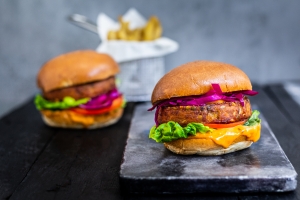 Reducing the number of items on your menu is a great way to save space and make sure you're only serving the best-selling products. Streamlining your offering also means you can invest in products that work hard across different sections of your menu.
Our vegan burgers are quick-to-cook and super versatile – add a slice of vegan or vegetarian cheese, crispy bacon, or slice up and serve on a bed of fresh salad for a healthy lunch option.
4. SHOP 'TIL YOU DROP!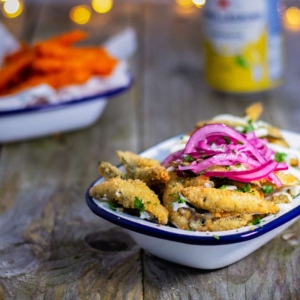 Have you noticed more restaurants and cafés adding grocery or deli sections?
This trend is set to increase in 2023, and you don't need a huge store-front to make the most of this opportunity. A small chest freezer can provide a range of options for your customers to take away some of their favourite dishes to enjoy at home.
Plus, did you know our three MSC-certified Whitebait products, and our delicious Mac & Cheese Croquettes, all come in retail-ready packaging?
If these trends in hospitality have piqued your interest, download our latest brochure here, or get in touch to request a call back from our sales team: [email protected].