Last year over 620,000 people signed up to take part in Veganuary! What's more, Kantar research suggests that over 10 times more people took part in Veganuary than signed up, which means over 6 million people looking for delicious vegan food, so make sure you have exciting options to choose from this year. Having a dedicated Veganuary menu is a great way to join in, with free tools available for businesses to promote your offer.
OUR FAVOURITE SERVING SUGGESTIONS FOR YOUR VEGAN MENU
Check out our top serving suggestions for every part of your menu, from starter to main, bites to blinis!
SPICY SWEETCORN FRITTERS
70 x 30G  |  VEGAN  |   GLUTEN-FREE
• Try as a street food style starter or snack, with vegan sour cream, chilli flakes and fresh coriander.
• Pair with roasted tomatoes and steamed broccoli for a light lunch.
• Or top with smashed avocado and chilli jam for a fresh take on blinis!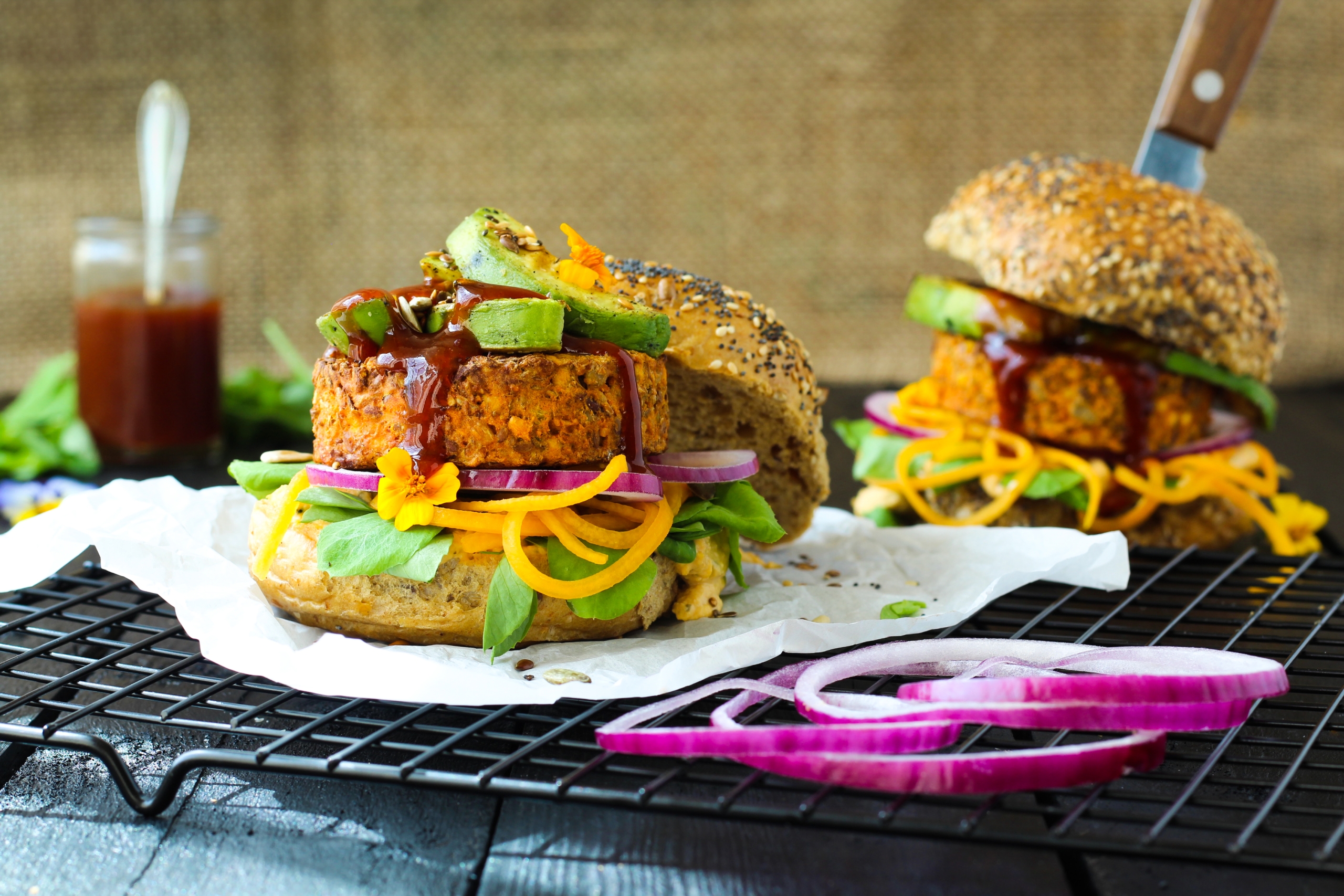 BBQ LENTIL & MIXED SEED BURGER
24 x 88G  |  VEGAN  |   GLUTEN-FREE
• Brilliant in a rustic bun with BBQ sauce, vegan smoked cheddar, avocado and fresh lettuce leaves.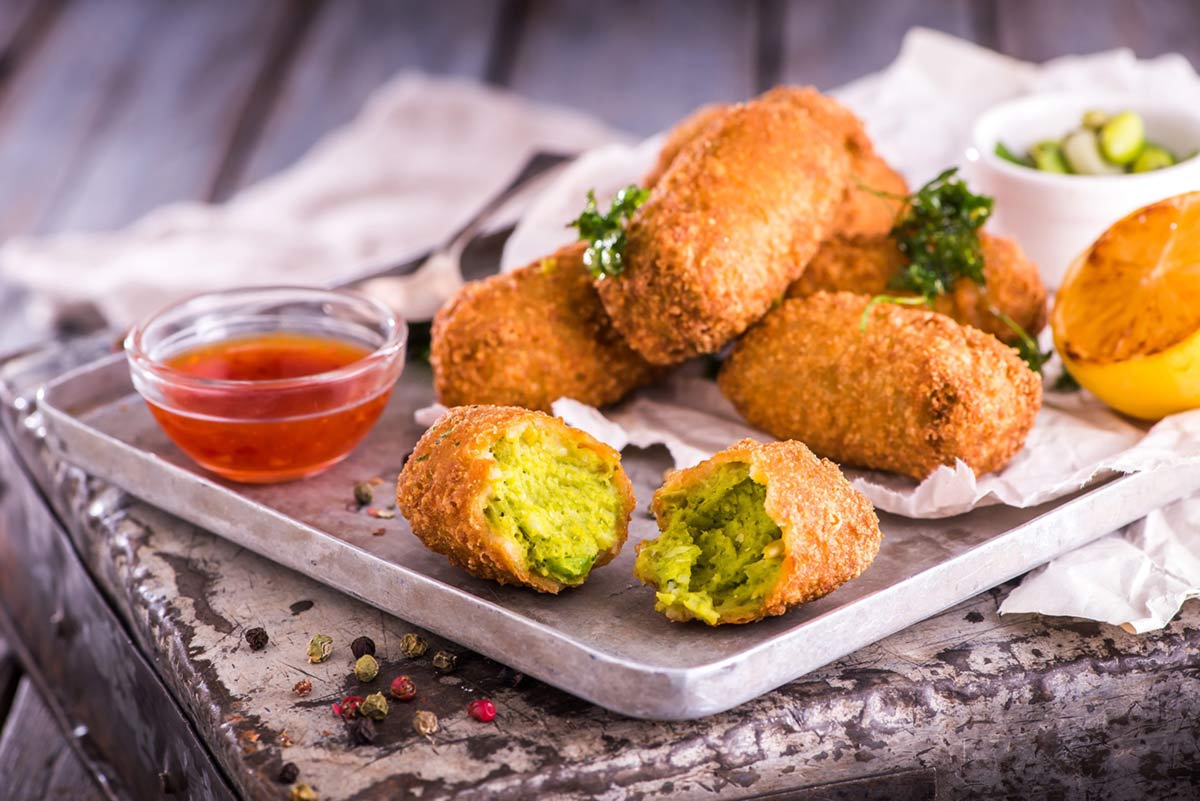 CHIP SHOP BITES
42 x 48G  |  VEGAN  |   GLUTEN-FREE
• Pour into a newspaper cone with mushy minted peas and a sprinkle of sea salt for a vintage chip shop vibe.
• Plate three bites as a starter, with vegan lemon mayonnaise, watercress and wedges of lemon.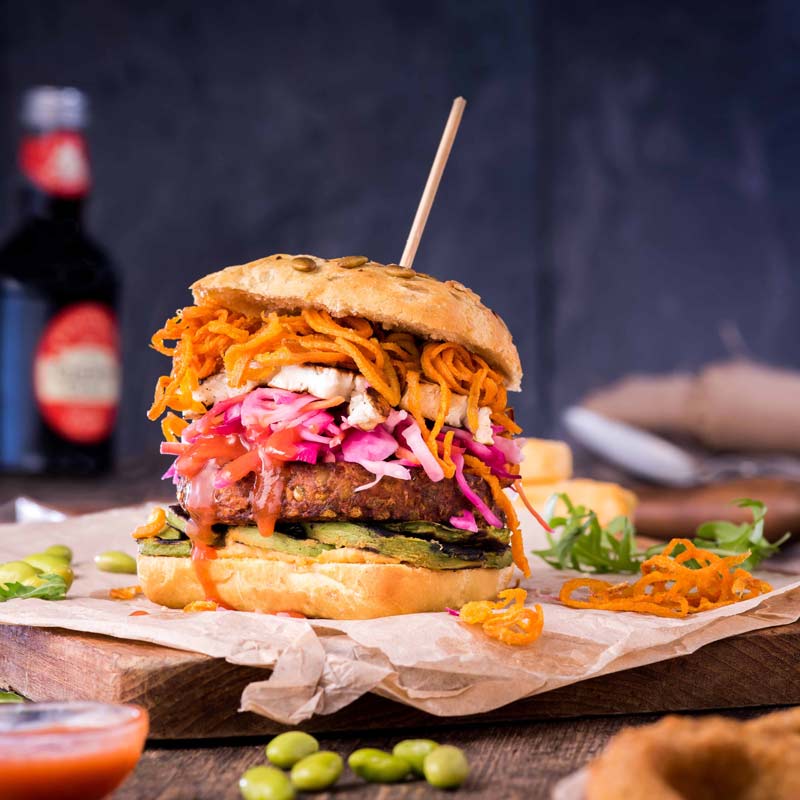 LUXURY VEGGIE BURGER
24 x 100G  |  VEGAN  |   GLUTEN-FREE
• Make a vegan feta and avo smash to top and tail our Luxury Veggie Burger. Then serve in a brioche-style bun, with lightly-fried spiralised carrot, sun-dried tomatoes and rocket for a taste sensation.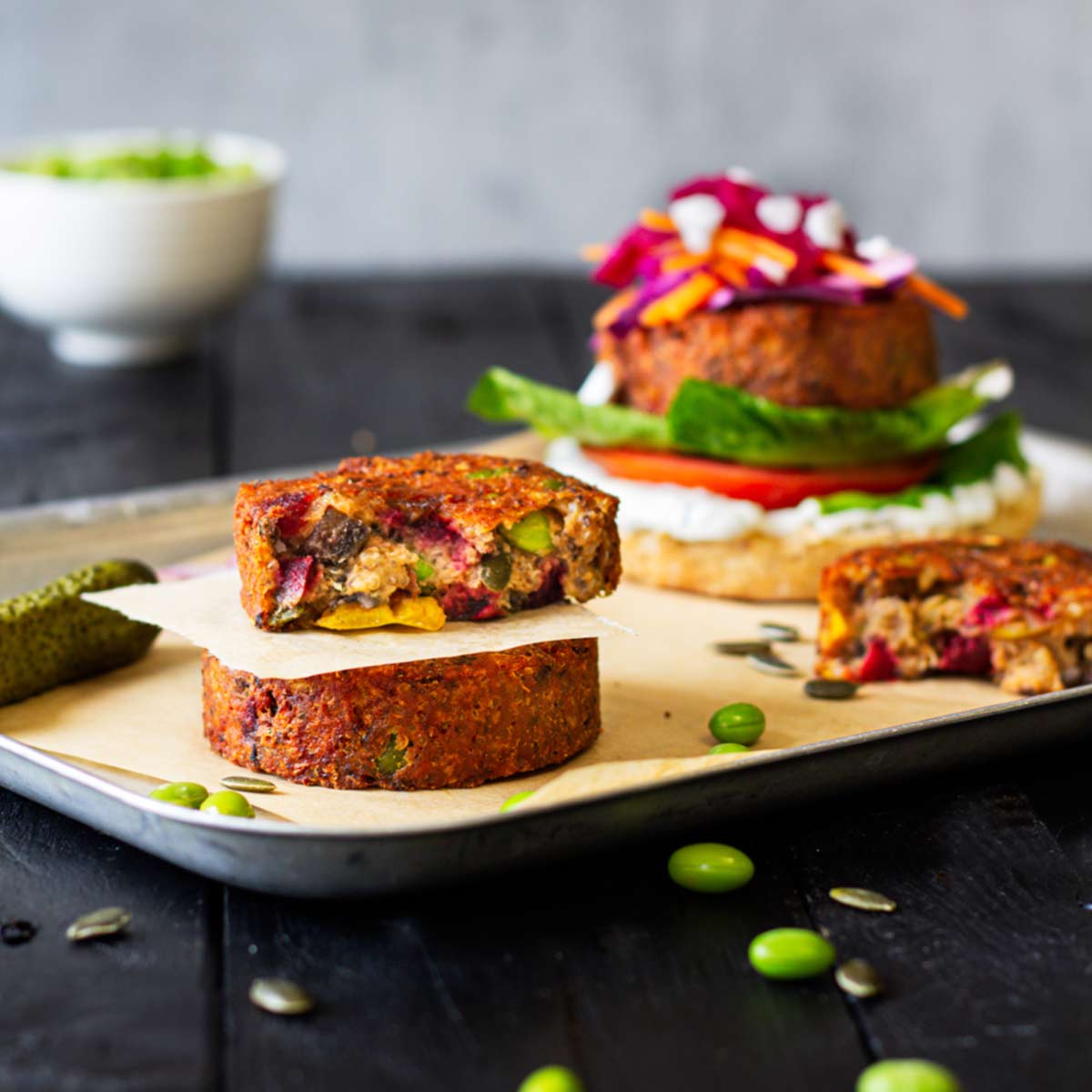 QUINOA, BEET & EDAMAME BURGER
24 x 88G  |  VEGAN  |   GLUTEN-FREE
• Layer up for the ultimate vegan burger stack: we love pickled beetroot slices, juicy beef tomato, or grilled yellow peppers. Serve with sweet potato fries and a twist of lemon peel.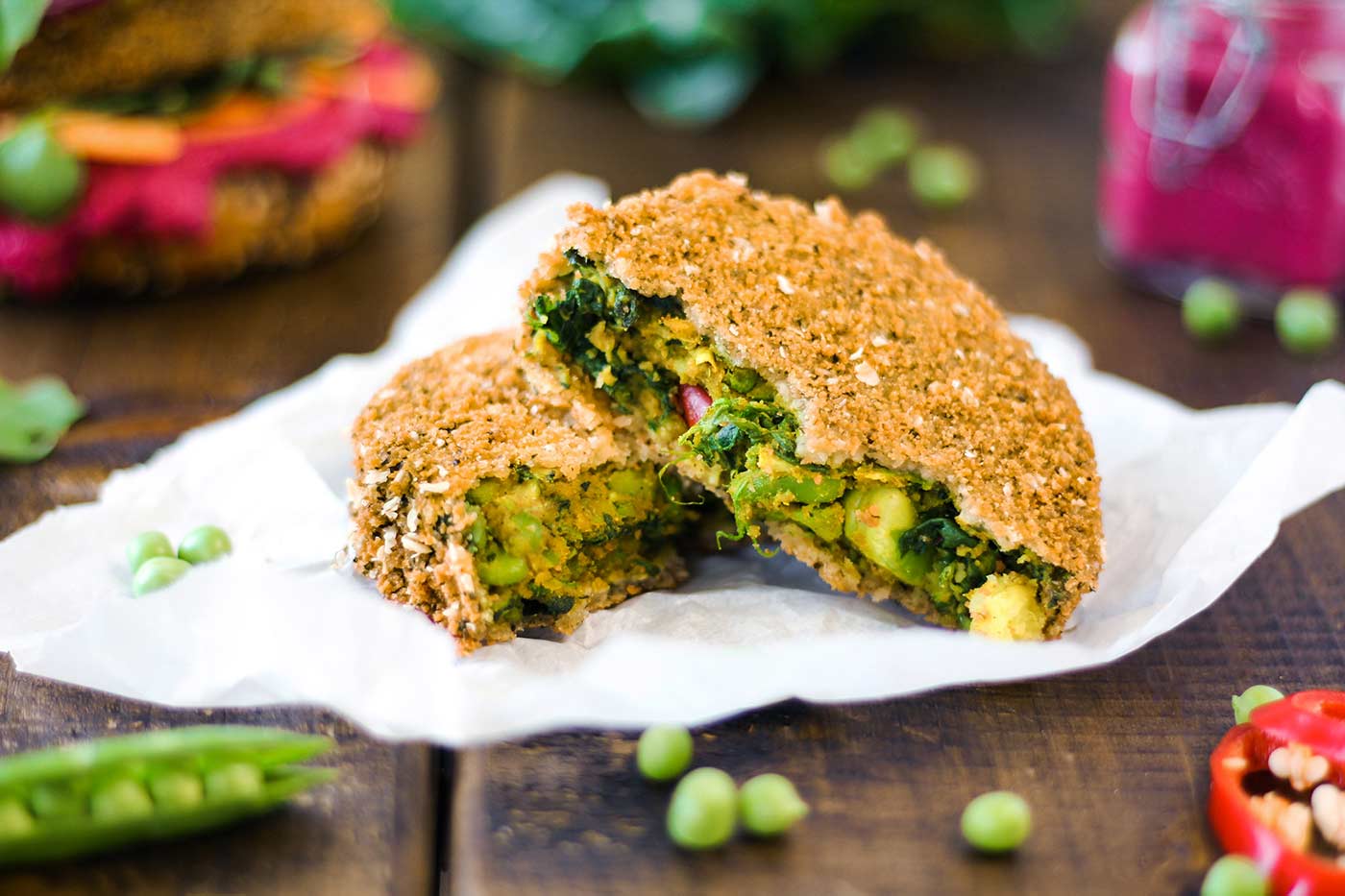 AROMATIC GARDEN BURGER
20 x 150G  |  VEGAN  |   GLUTEN-FREE
• Delicious in a burger – or in a gluten-free flatbread topped with spiced red cabbage slaw and vegan oat crème fraiche.
A TREND THAT'S HERE TO STAY
25% of diners would choose a vegan dish when eating out if more varied options were available (CGA's Food Insight). The plant-based food category is now worth £1.2 billion! (Kantar).
A TASTE OF OUR VEGAN RANGE
Whether your customers are vegan, flexitarian or just taking part in the Veganuary challenge, there's no denying the rising popularity of vegan dishes. We have a variety of versatile vegan products that are all gluten-free, from starters, sides and sharers to main courses and burgers. Get in touch with us for more information on our range.