Christmas is just around the corner and preparations are well underway. Whether you'll be throwing open your doors to customers again, or serving up luxury Christmas takeaways to be enjoyed at home, we've got you covered. We've given some Paramount favourites festive twists sure to impress. Quick and easy to serve, plus, they're all gluten-free!
MOZZARELLA POCKETS
52 X 38G  |  GLUTEN-FREE  |  VEGETARIAN
Our oozy Mozzarella Pockets are brilliant bites for party, buffet and starter menus. Serve three as a starter with mixed leaves and a mandarin, sage and recurrant drizzle. Finish with deep-fried sage leaves, redcurrants and a sprinkling of sea salt.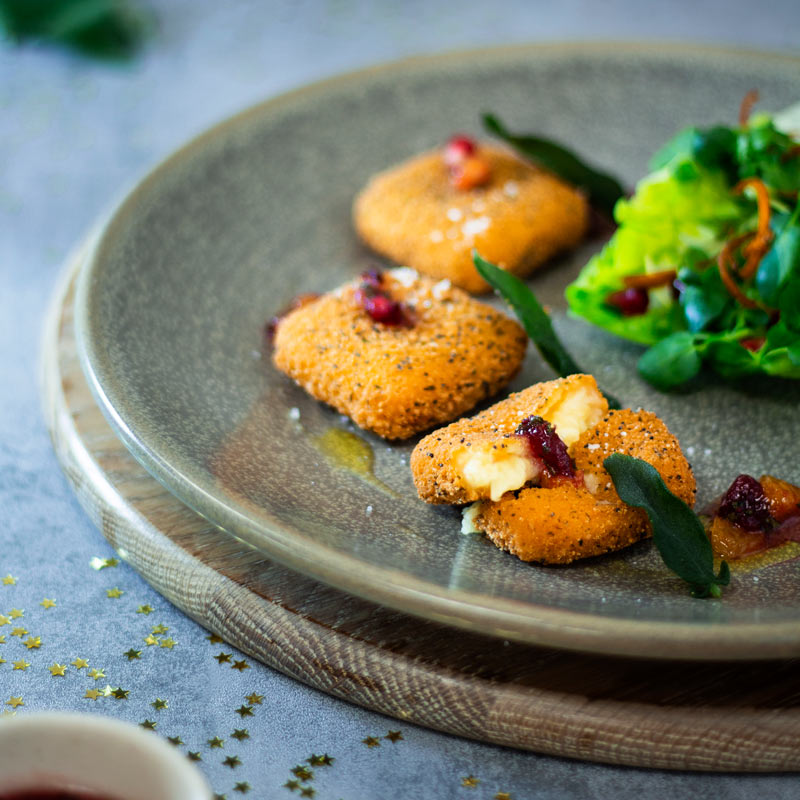 GLUTEN-FREE MSC COATED WHITEBAIT
18 X 454G  |  GLUTEN-FREE  |  MSC
This serving suggestion combines zesty orange segments, crunchy fried rosemary and bitter orange peel finished with sweet pomegranate jewels –  quick to serve and incredibly tasty!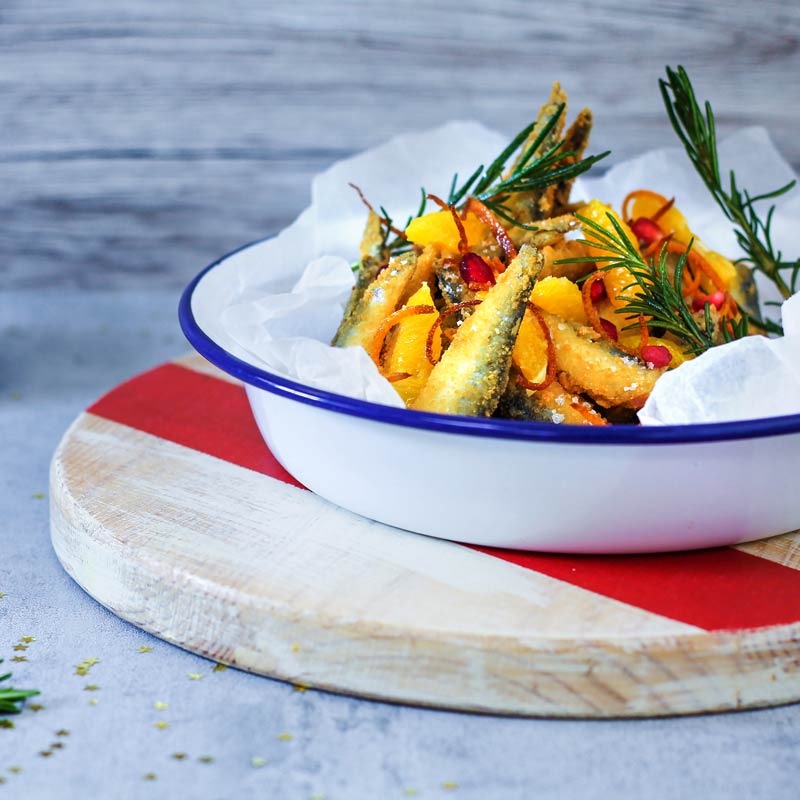 FLORENTINE FISHCAKE
24 X 114G  |  GLUTEN-FREE  |  MSC
Our Florentine Fishcake is perfect for festive menus with its wonderfully indulgent cheddar cheese centre. Serve with rosemary sweet potato fries, Brussel sprout slaw and peppery watercress. Garnish with sprigs of deep-fried rosemary, wedges of lemon and cranberries.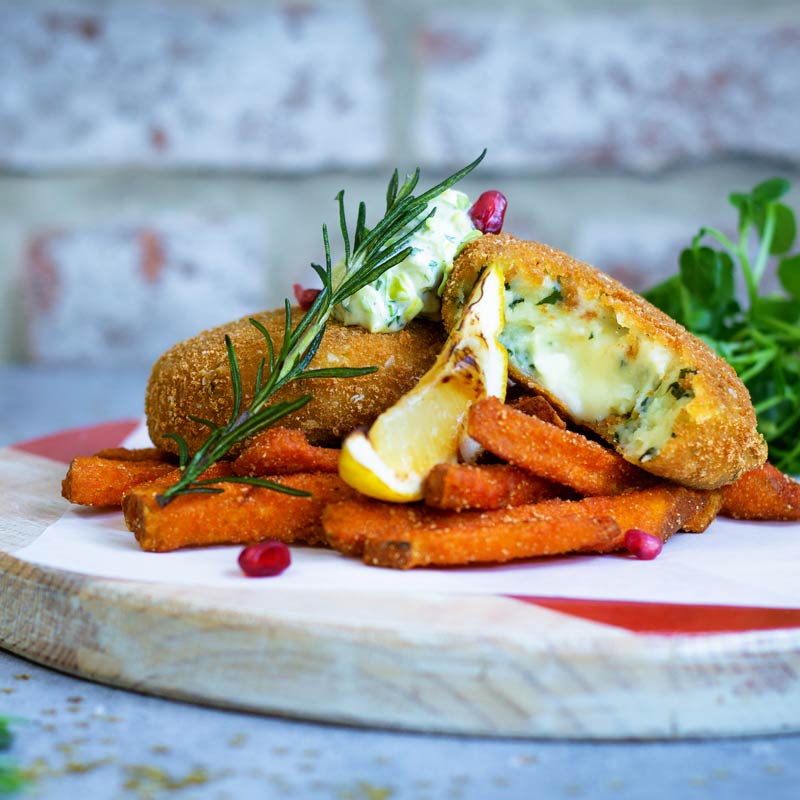 BUTTERNUT, GOAT'S CHEESE & BEET BURGER
20 X 115G  |  GLUTEN-FREE  |  VEGETARIAN
A delicious veggie option to impress your guests. Serve our Butternut, Goat's Cheese & Beet Burger on a bed of watercress topped with grilled goat's cheese and a spoonful of parsnip remoulade. Finish with deep-fried sage leaves, orange peel and sweet cranberry sauce.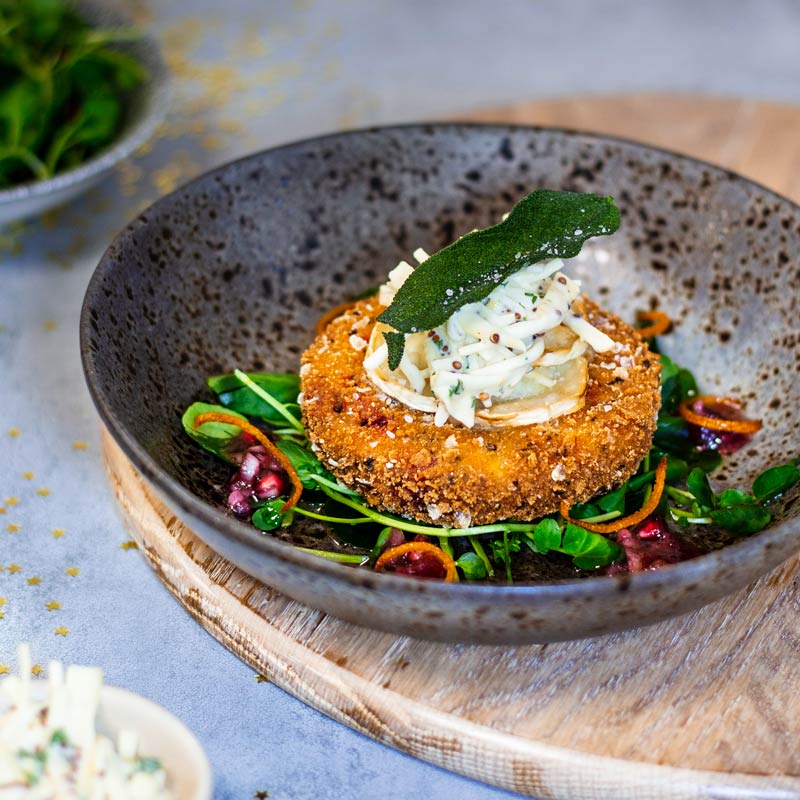 LUXURY VEGGIE BURGER
24 X 100G  |  GLUTEN-FREE  |  VEGAN
All of our uncoated products lend themselves well to being reshaped to suit your dish. Try remoulding our Luxury Veggie Burger, made with a blend of lightly spiced lentils and carrots, into bites. A brilliant accompaniment to any Christmas Roast or the main event for veggies and vegans.