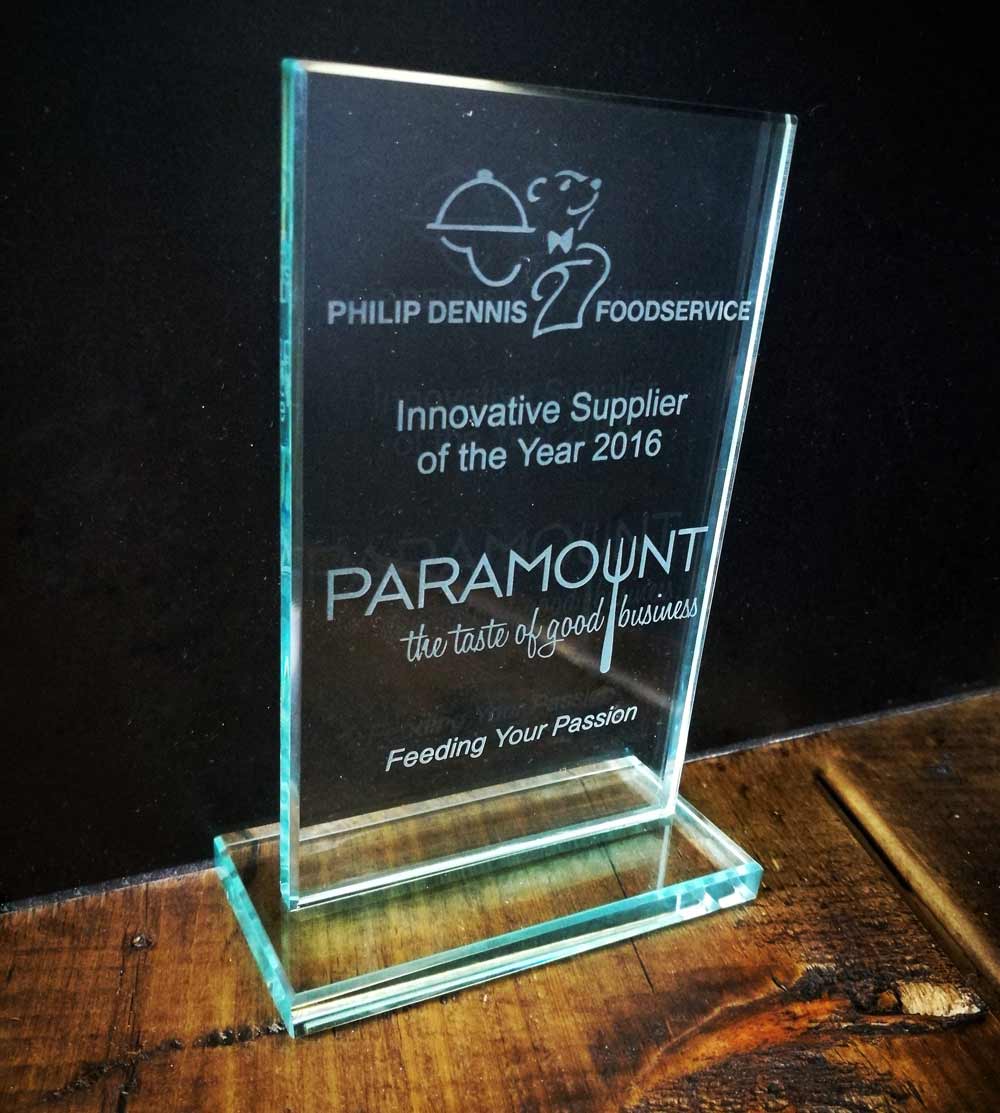 Philip Dennis, a family-owned regional wholesaler held their first awards night on 29th March for their staff and suppliers to celebrate success. We were thrilled and surprised to be chosen as their 'innovative supplier of the year.' What makes this so rewarding is that we were chosen by their sales teams. There were two categories and we came out on top along with Panesco for the savoury and dessert style category.


Sara-Jane Williams, Head of Marketing at Philip Dennis said "Paramount perfectly reflects our commitment to 'Feeding your Passion'. With smart and discerning research, they support trends that help our customers to stand out and maximise profit. Their products always taste amazing and are beautifully presented, both on the plate and in print! What's more, is that their brand is lived out through passionate people, which complements our business culture perfectly. All in all, this makes them our 'Innovative Supplier of the Year'…and more."
Here at Paramount 21, our product innovation continues and we have launched a new range of moreish seafood bites and vegetarian main courses using the latest trend watch news. Each recipe has been carefully crafted in our kitchens by our highly skilled and innovative dedicated chefs who thrive on researching, creating, cooking, tasting and critiquing. We develop products to meet the market demands balanced with user needs – such as ease of back-of-house preparation and speed of service from freezer to table.