With 2018 upon us and thoughts focussing on New Year's Resolutions, some people are dipping their toes in veganism by committing to the diet for the month of January. In 2016 the number pledging to join Veganuary rose 260% compared to 2006.* This year looks set to break further records proving that veganism is no longer banished to the edges, but moving into the full centre of society. Vegan food has become a booming trend fuelled by a focus on the environment, sustainability, animal welfare and healthier lifestyle choice. Restaurants have taken this on board and the number of vegan dishes tagged on menus increased by 105% from Spring/Summer 2016 to Spring/Summer 2017.** This is certainly a trend which shows no sign of slowing in 2018.
~ Innovative Meat-Free Dishes ~
As the flexitarian, vegetarian and vegan demand rises, customers are looking for tempting and delicious meat-free dishes. Our chefs have created a range of products with versatile cooking options to brighten a vegan's day and even make their meat-eating friends jealous.
Why not offer our fiery Vegan Penang Curry, served with wild basmati rice, scattered with seeds and sliced spring onions and a side of poppadoms.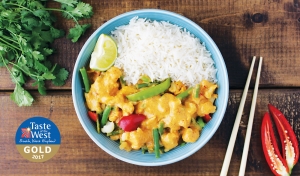 Or to help add variety to any burger menu, we have recently launched two new vegan burgers with inspiring flavour profiles to rival any meat burger:
Tantalize taste buds with our Quinoa, Beet & Edamame Burger, fully loaded with peppery rocket salad, topped with sweet roasted yellow peppers and cucumber ribbons, dressed with chilli oil, toasted pumpkin and sunflower seeds.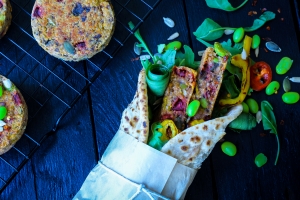 Or try our smoky sweet BBQ Lentil & Mixed Seed Burger, served on a bed of crunchy shredded romaine lettuce, onion rings and charred avocado, topped with caramelised onion hummus.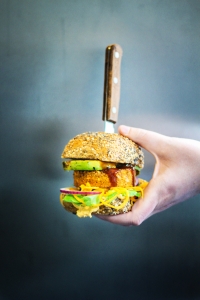 To learn more about our product range, including other vegan and vegetarian options, please visit https://www.paramount21.co.uk/products
*Ipsos Mori (2016) commissioned by The Vegan Society
**MCA | Menu & Food Trends Report© 2017