REQUEST OUR LATEST ON TREND BROCHURE
How would you like to receive your brochure?
Tracking global trends is important when understanding how consumers are behaving now and what they may be doing in the future. We make it our business to be on top of these trends, changing our products and serving suggestions so you're On Trend too. Our product range is designed to make it easy for you to be a step ahead of your competition.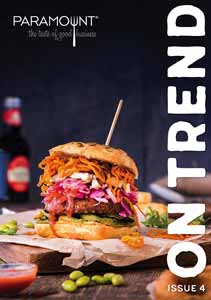 We take your privacy seriously – to read our Privacy Policy please click here.