REQUEST OUR LATEST ON TREND BROCHURE
Tracking global trends is important when understanding how consumers are behaving now and what they may be doing in the future. We make it our business to be on top of these trends, changing our products and serving suggestions so you're On Trend too. Our product range is designed to make it easy for you to be a step ahead of your competition.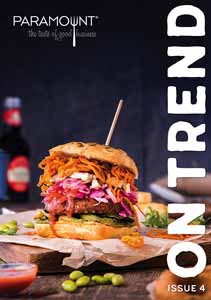 By requesting this brochure, you are agreeing to be kept up-to-date with the latest products, offers and promotions from Paramount 21 Ltd. You can unsubscribe from our database at any time by emailing [email protected]
Privacy Statement:
Details will not be passed to any third parties.
How would you like to receive your brochure?