We are proud to have achieved Finalist status with our delicious British Jack Sprats ® and Highly Commended with our indulgent Mac 'n' Cheese Croquettes in the 2017 Food Management Today Industry Awards.
The awards celebrate creativity, innovation and excellence in the British food industry and the finalists and winners are chosen by reader votes along with a select judging panel for product evaluation.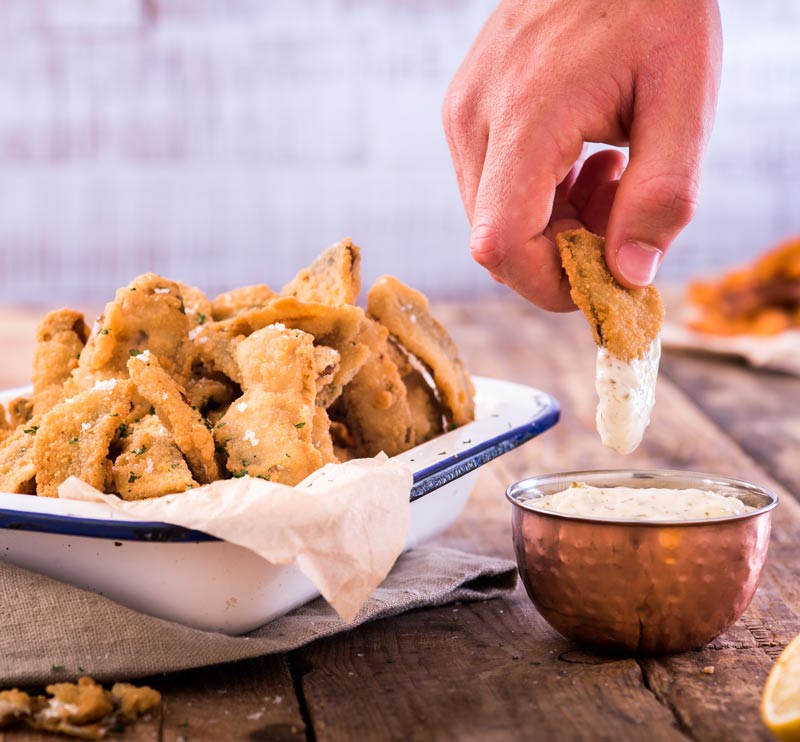 Best Frozen Product Finalist: Jack Sprats ®
We were awarded Finalist status in the Best Frozen product category for our versatile British sprats.
These British sprats are filleted and coated in a fine crispy crumb. We buy whole British sprats and the filleting for you so it's an excellent product for customers who don't like to eat the whole fish.
They are quick and easy to prepare requiring minimal back-of-house preparation and the freezer to table time is less than 5 minutes. Our NPD team have suggested that you make the ultimate seafood burger with this product, in a toasted brioche roll with beetroot chutney, horseradish mayonnaise and crispy lettuce leave – how delicious!
Find out more about our Jack Sprats ® today. 
Highly Commended Product: Mac 'n' Cheese Croquettes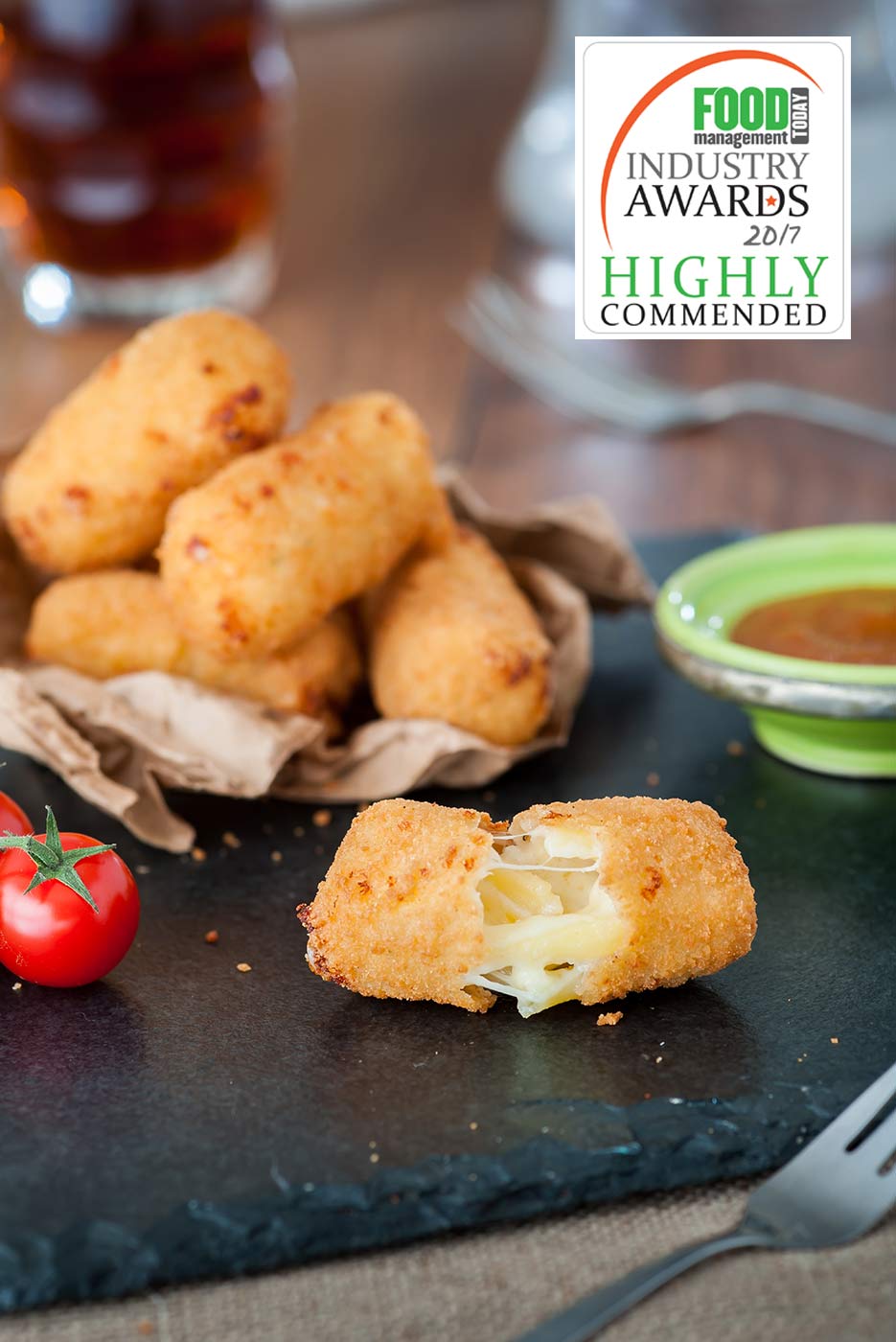 Our American-style vegetarian Mac 'n' Cheese Croquettes have been Highly Commended under the Best Frozen Product category. However, this is not the first time these delicious croquettes have been highly praised, in 2016 they achieved the Caterer Product Excellence Finalist status.
These on-trend indulgent treats are made of macaroni pasta in a mozzarella and Cheddar cheese sauce encased in a crisp breadcrumb coating. Our NPD team suggest that you serve them piled high in a sharing size bucket, topped with lashings of smoked paprika mayo, chunky salsa and thinly sliced spring onions finished with a pinch of sriracha salt.
Find out more about our range of vegetarian starters today.