MSC WHITEBAIT
If you've eaten Whitebait in the UK there's a good chance it came from Paramount. We've been producing Whitebait and Blanchbait since we started trading over 30 years ago.
Last year we added an MSC Coated Whitebait (headed and gutted) to our range and it went on to win the BFFF Foodservice Product of the Year. This year, we wanted to bring the best to an even bigger audience by making it gluten-free.
With a delicious new coating, our MSC Coated Whitebait appeals to modern consumers. Whether they prefer not to eat the whole fish, or to go gluten-free, this popular fish is now accessible to all. 
Committed to Sustainability
Our headed and gutted whitebait comes from a fishery that is certified by the Marine Stewardship Council (MSC) as sustainable and well managed. 
It's also a #1-rated "Fish to Eat" on the Marine Conservation Society's (MCS) Good Fish Guide, which means the fishing stock is under fished and harvested with a low impact on other species and the environment.
Serving Suggestions
With 4-5 starter servings per bag, our whitebait products are perfect quick-to-serve starters and extremely cost-effective. Try one of our serving suggestions:
Whitebait and Blanchbait are great for bar snacks, sharing dishes and tapas. Try serving in a greaseproof paper cone with a selection of dips – we love sweet chilli sauce and sriracha mayo. 
Keep it simple and serve with a sprinkle of sea salt, chopped parsley, a wedge of lemon and tartare sauce. 
For a lunch menu, serve as a seafood wrap in a soft gluten-free tortilla, with gem lettuce, crunchy red peppers and roasted garlic mayo.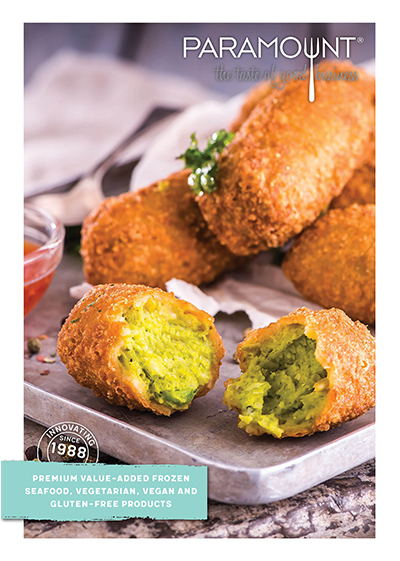 DOWNLOAD OUR BROCHURE
Stay ahead of your competition and make sure your menus are on trend.
Download our brochure for our latest trend watch report and full product guide.