MSC WHITEBAIT
If you've eaten Whitebait in the UK there's a good chance it came from Paramount. We've been producing Whitebait and Blanchbait since we started trading over 30 years ago.
We knew Headed & Gutted (H&G) Whitebait would be popular with today's consumers, especially those who don't like to eat the whole fish. It's a great on-trend menu item and can be used in a whole variety of dishes from a simple starter to a seafood wrap. Check out our serving suggestions below or get experimental in the kitchen.
Committed to Sustainability
All of our H&G Whitebait comes from an MSC-certified fishery. We have full chain of custody, and can trace these fish from boat to plate.
The Sprattus Sprattus used in this product comes from a fishery that is certified by the MSC as sustainable and well managed. It is a 1-rated "Fish to Eat" on the MCS Good Fish Guide, which means the fishing stock is well managed, under fished and harvested with a low impact on other species and the environment.
Award Winning Whitebait
Launching our MSC H&G Coated Whitebait has been a labour of love for the whole Paramount team. So, when the British Frozen Food Federation (BFFF) announced it had won Foodservice Product of the Year and Best New Fish Product in 2019, we were over the moon. To find out more details click here.
Serving Suggestions
Our MSC-certified Whitebait is available either coated or uncoated.
Simply serve with tartare sauce, a slice of lemon and a sprinkle of sea salt for an irresistible sharing platter. Create a delicious seafood wrap with a soft tortilla, gem lettuce and crunchy red peppers. Or for the ultimate seafood burger, serve in a toasted gluten-free roll with horseradish mayonnaise and fresh rocket leaves.
We hope you'll consider adding our Whitebait to your menu this summer. If you'd like to know more details please get in touch here.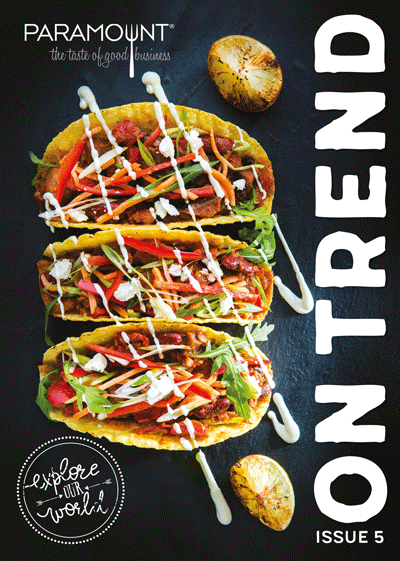 REQUEST OUR LATEST ON TREND BROCHURE
Stay ahead of your competition and make sure your menus are on trend. Full of inspirational product ideas and serving suggestions. Our products, your style…