We couldn't be happier to announce our three awards from The Caterer Product Excellence Awards. We entered two products and are delighted to not only win with both products, but to win the Winner of Winner's Food and Drink Award as well! This is a brand new award and is only given to one company in the entire food and drink category.
WINNER 2017 – SPECIAL DIET
Gluten-Free Fish & Chip Shop Bites
WINNER 2017 – WINNER OF WINNER'S FOOD & DRINK 
Gluten-Free Fish & Chip Shop Bites
WINNER 2017 – FROZEN
Aromatic Garden Burger (Vegetarian)
Judges Feedback…
"Paramount 21's Fish & Chip Shop Bites are crammed with fish and flavour, combined with a delicious unexpected vinegar twist. These cook-from-frozen bites taste just like real fish and chips and are an excellent product."
Lisa Jenkins, host of the night and Products and Suppliers Editor said:
"The judges were unanimous in their decision that Paramount's Fish & Chip Shop Bites was the best product and they would even go so far as to say 'overwhelmingly the best'!"
FISH & CHIP SHOP BITES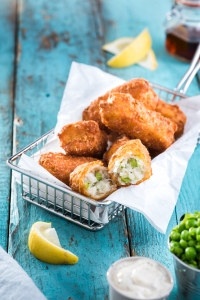 GLUTEN-FREE  |  MSC
The taste of the chip shop in a bite! Made with MSC-certified sustainable cod, these bites make a delicious starter, bar snack and are also perfect for sharing platters. Simply serve with mini portions of chip shop treats – curry sauce, mushy peas, tartare sauce, a pickled egg and cockles for the finest chip shop feast.
AROMATIC GARDEN BURGER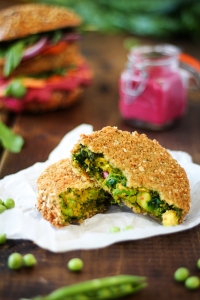 VEGETARIAN
An on-trend, twist on the classic and well-loved burger format – approved by the Vegetarian Society, delicious tasting and visually vibrant. To truly impress, serve in a lightly toasted seeded bun layered up with beet hummus, crunchy sweet potato spirals, shaved red onion and tomato finished with vibrant rocket, alfalfa sprouts, mint, torn coriander and flat leaf parsley.